Photo gallery from the rehearsals
The rehearsals for the cabaret was in the musicroom and eventually they were in the PE-room to make the final pratice for the play. Everybody in this group made an extraordinary effort to make the cabaret as good as possible.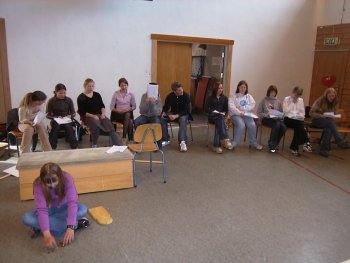 In the musicroom the pupils were practising the cabaret. The play is called "Menuett i Mai" (Menuet in May). The band was all rigged up and played eagerly in Sandbecks classical songs while some were just playing on make believe.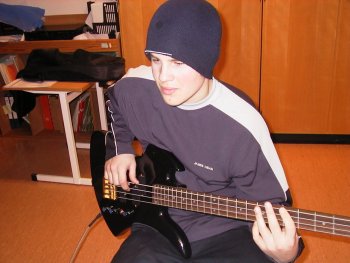 Band consisting of Tor Magne on guitar, Trond on accardion ,Ole Martin plays the Bass and Steffen the drums. They have all become very good musicians.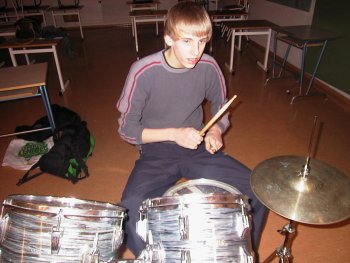 Songs that are played:
Trollgubben lurvelegg
Myggvisa
Gubben hopper tresteg
Gull og grønne skoger
Kjerringa i stampen
Penge galloppen
På folkemunne
Bildilla
Anna og Johan
Menuett i Mai

John Harald Gartland was director of the play and did a magnific job!
Rehearsal thursday 25/4-02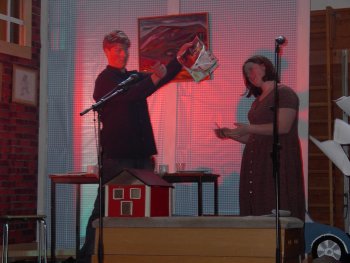 In the PE-room the practice of the cabaret is going on for full. The beginning was messy but things were straightened out as time went by. It has been decided that all the pupils are singing all the time instead of changing classes all the time. A better solution in our ears.
The stage were rigged and everything is ready for the show on friday.